Ewes' Milk Discovery Box
If you're already a lover of sheeps' milk cheese, this is for you.
And if you don't know this type of cheese ... here's a chance to try six beautiful ones, all in 'taster' size pieces of about 150g. Each one has is own special quality ... see if you like them as much as we do, and find your favourite!
The cheeses are:
Contains about 900g of cheese.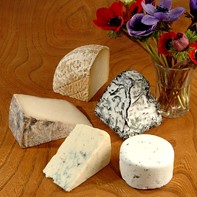 The Sheep & The Goats
tell me more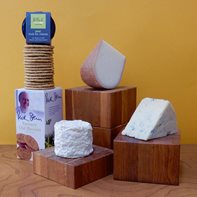 Two Sheep & A Goat (Or Vice Versa)
tell me more