Coronavirus: Information From The Cheese Shed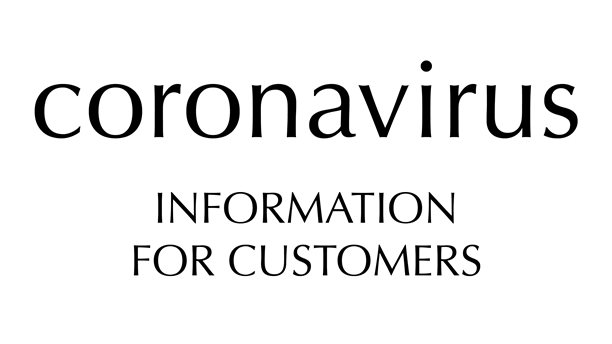 1 April | Available Delivery Dates & Courier Issues
You may find when you go to order that we can't offer a delivery date that's as soon as you'd like. At the moment (Weds 1 April) our next possible delivery date is Weds 14 April. That's a long wait and I'm really sorry. It's just that there's a limit to how many boxes our small team can get out each day.
It's become apparent that our courier, APC, is also finding that they're stretched. Some local depots have a backlog of work to deal with meaning that deliveries are happening later than they should. Please accept our sincere apologies for this.
27 March | Delivery Dates & Substitutions
Our regular customers will know that requested delivery dates are almost always adhered to. And while our confirmation email says substututions may be made where a cheese is unavailable, that's actually very rare.
But I think it's worth saying that both of these things might happen a little more frequently at the moment. With all the people who are at home and with shopping being discouraged, there are significantly more orders coming in than usual. So we might need to carry an order over and delivery a bit later than requested. The same situation means it's more ticklish to keep on top of stock. It's also possible thag some cheeses might become hard (or impossible) to get. So if we have to replace cheese A with cheese B, we hope you'll understand.
17 March | Placing Orders and Getting Deliveries
It's a fast-changing situation but here's where we are at the moment. We are currently taklng orders online as per usual. Likewise, deliveries are going out in the normal way, and this shouldn't present a risk to recipients, as far as we can see. Public Health England says "there is no perceived increase in risk for handling post or freight from specified areas."
Our Procedure at The Cheese Shed
We are of course very concerned about cleanliness and having hygenic premises at all times. But in the view of the specific advice around coronavirus we are taking special note of all the advice about hand washing. We're also sanitising surfaces and equipment more than usual, and made access to the building by non staff members more difficult.
Contact-Free Delivery by APC
APC, our courier, is changing the way it performs deliveries. Drivers have now been asked to ring or knock and then stand back from the door when it is answered. They will not ask for a signature, but make a note of the name of the person who received the box. The idea is to maintain social distance.
Postponed or Cancelled Events
We have already had a few people get in touch to say that events - weddings, most obviously - due to take place soon have had to be cancelled. In that situation what we would prefer to do is keep the order 'on ice', filing it off to one side and waiting for a new delivery date once things are clearer. If an order has to be cancelled and refunded, we can do that too.
Our 15% off Special Offer for Weddings: 'March Madness'
15% off just about all wedding orders is available if orders are placed in March. If you're in a position where you'd like to take advantage of the offer, but - in the current situation - can't be sure about the wedding date, don't worry. Place the order with your best guess as to the delivery date will be. Then email us saying that this is provisional and needs to be confirmed later on. That way: you get to take advantage of the special price even though the wedding date is unclear. It can all be sorted out in due course.