shop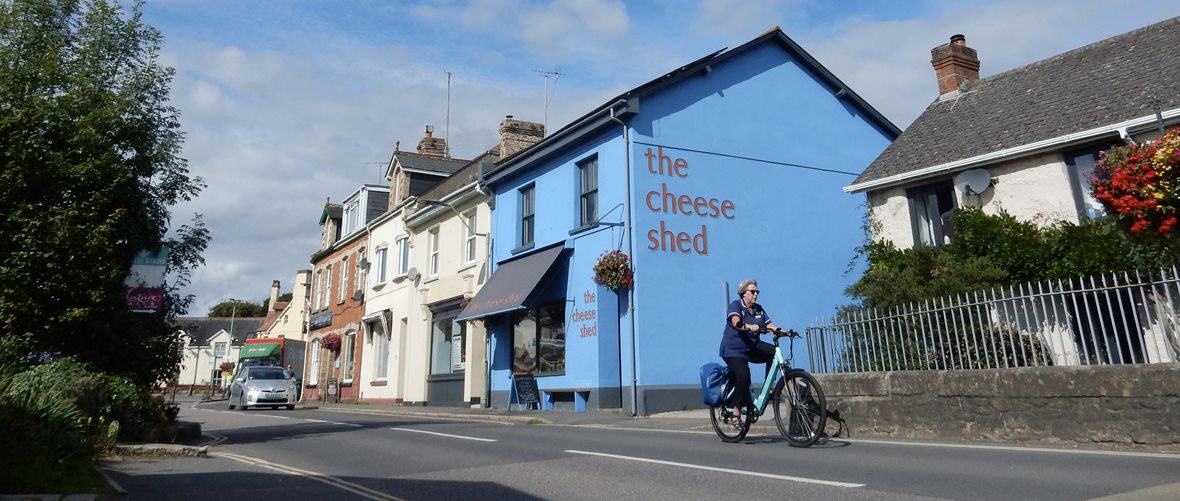 After 15 years operating as mail order only, we opened a cheese shop in our home town of Bovey Tracey in January 2021.
Address: The Cheese Shed, 1 Station Rd, Bovey Tracey, TQ13 9AL
We are at 'the bottom of town' - just across the bridge from MAKE Southwest, on the other side of the road. The buiding is bright blue and therefore hard to miss!
Opening hours: Tuesday - Friday, 9am-5pm; Saturday 10am-4pm
Just about everything we sell is available just about all the time. So if you've seen something on the website that you fancy, you should be able to get it. The shop's counter features a constantly changing selection drawn from our 100+ cheeses, with more (the soft ones) in a fridge. If you don't see what you want, just ask: it - or something like it - will only be a few steps away.
Kept at a permanent temperature of 10-13°, the shop is like a cheese maturing room, so you will see cheeses stacked up on the counter and on open shelves going up to the ceiling. It's a very different environment to a deli and the first cheese shop of its type to be opened west of Bristol. We hope you'll be as excited about it as we are, and look forward to seeing you there soon.