What Is The Wall Of Cheese? This And Other Pressing Questions Answered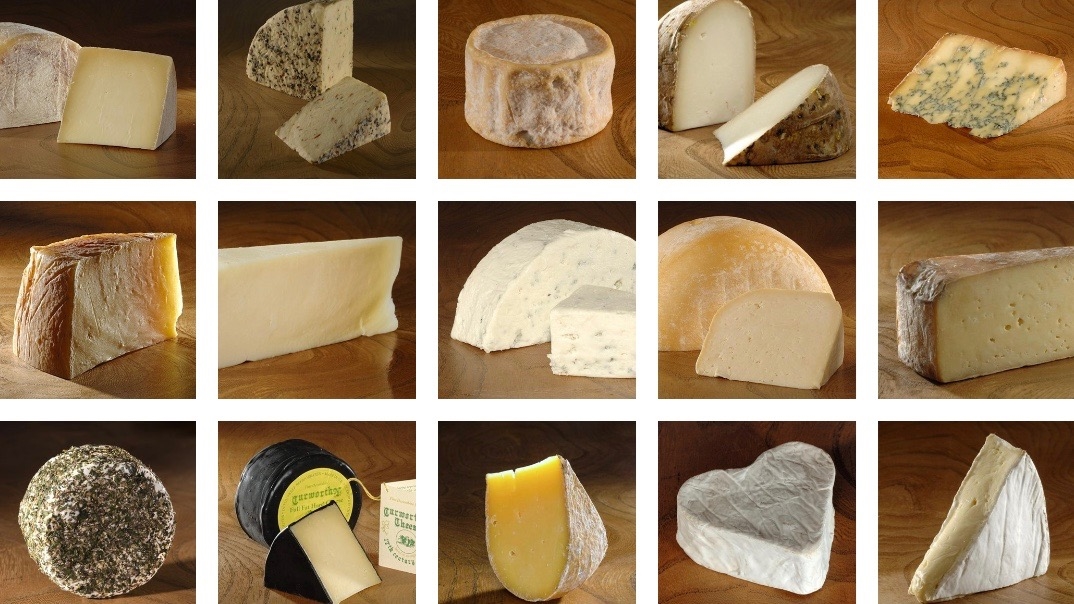 Your Top Ten Cheese Shed Questions
What Is The Wall Of Cheese? On our website there's a dramatic grid showing all the cheeses we sell (114 at the moment). Hover over any one you like the look of and you can see what it is and read a bit about it. Click and you'll go through to that cheese's own page where you can order. Can The Wall Of Cheese be seen from the Moon? I would have thought so.
Is The Cheese Shed based in an actual shed? Not now, but that's where it started, in my garden shed (for old times sake, there are still some pictures on the site, here). Our new premises do feature a large shed, so maybe we're going back to our roots.
What sort of cheese is 'Not Cheddar'? Ah, well, 'not cheddar' is a cheese category we made up, and to us it means any hard cows' milk cheese other than cheddar. Supplementary question: that's a bit ridiculous, isn't it? Mmm, maybe. But actually: there didn't seem to be useful and obvious ways of dividing up these cheeses. I mean, how helpful - really - are cheese-insider terms like 'washed curd' or 'territorial'? So we decided to put them all in together as 'not cheddar' and it just stuck.
Does James Mann exist? We're not sure. My business partner keeps a low profile since retiring from hundreds of years behind the counter of Mann & Sons delicatessen. Someone is ordering all the cheese so it may be him. He may also be somewhere in the miles of tunnels under Bovey Tracey where our cheese is stored. Who knows?
Why can't I buy Stilton from The Cheese Shed? Well let's face it, there are lots of places to buy Stilton. We always thought we should concentrate on cheeses from our region: after all, this (the Westcountry) is where we are ... so why not sell what's made here? And if you want a great blue cheese, try something like this, for example ...
If I'm down your way can I come in to buy come cheese? Not at the moment ... we're online only. But (drum roll) sometime later in 2020 we should be opening an Actual Cheese Shop in our new building (hoorah!). You'll be welcome then.
Did you invent the Cheese Wedding Cake? No, not guilty. We became aware of the idea soon after we started, in 2006 ... but boy, have we sold a lot since then, and we still do. You can see our current offerings here. What we did invent is the Cakebuilder, our unique tool enabling you to design your own cheese wedding cake onscreen.
Can you send cheese anywhere in the UK? Yes, we really can. We can send it to Largs and Lundy, to Hull, to Hazelbury Plucknett ... we can even send it to Moretonhampstead. We can send it anywhere.
Why do you have two sorts of cheese subscription? It's historical, really ... but they are a bit different so we've stuck with it. The classic subscriptions are 'pay upfront' and they're pretty fixed in terms of what you can have. Culture subscriptions are pay-as-you-go and a bit more flexible.
What is Nourish and why do you keep banging on about it? It's a festival here in Bovey that we co-founded and which we are rather proud of. It's having to take a break in 2020 but fingers crossed for 2021 ...
NB Actually you can have Stilton in a wedding cake you've you've created using the Cakebuilder, but we keep that quiet.