Marwenne And Drogo: Two Exclusive New Cheeses For Christmas 2017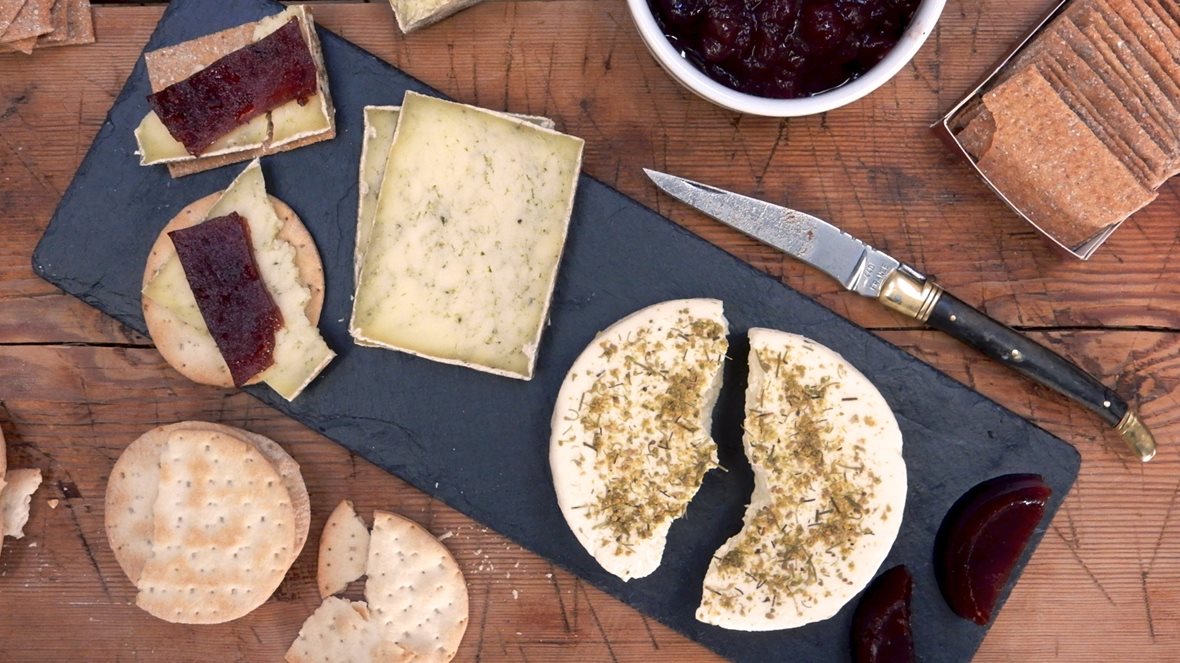 It's been exciting to work with local dairies to bring you two new cheeses for Christmas 2017: Marwenne and Drogo. These have been created especially for us, so you really won't find them anywhere else.
Debbie Mumford at Sharpham has made a 'fresh' cheese for us several Christmases running. Fresh cheeses are made very quickly - ready to eat in a day or two. They're very mild so usually benefit from a little added flavour. Our first one was Pepperdon - rolled in crushed black peppercorns, and that was followed by Parke, which used garlic and herbs. In the cheese tradition, these are both named after local places: Pepperdon is a tiny hamlet up the valley, and Parke (with an 'e') is the local 'big house' which nowadays provides the headquarters for Dartmoor National Park.
This year's version is Drogo - named after Lutyens's Castle Drogo, just north of us - and I think it might be the best yet! It's flavoured with fennel pollen (!) and just a little garlic.
The other cheese is Marwenne. We have a great relationship with cheese maker Sue Proudfoot, from Bude. Sue suggested a lightly flavoured version of her Miss Muffet, and after trying various options we settled on a version using Cornish Sea Salt and a few crushed green peppercorns. The touch of heat that gives the cheese is beautiful when set against a sweet chutney, or one of Hillside's 'Fruits For Cheese'. Our packers tried it with the Plum & Port flavour this morning, which got the thumbs up!