Culture Subscriptions
Culture is a customisable cheese subscription service. It's really simple: see the 'about' tab below for more details.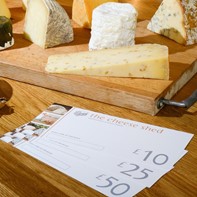 Cheese Gift Vouchers
tell me more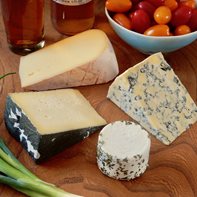 Classic Subscriptions
tell me more
Culture
how it works
Culture is a customisable cheese subscription service. It's really simple - there are just four steps:
1 Decide how many cheeses you want in each box, using the drop-down list (we'll be aiming at giving you about 200g of each).
2 Decide how often you'd like a box to come.
3 Decide how many boxes you want in total (you could also decide to have them 'until further notice').
4 Using the tick boxes, let us know if you want to limit the selection (vegetarian only, no goat etc).
delivery
In checkout, you'll give us the date for your first box. Because you've told us how often you want boxes to come, we'll use this information to schedule subsequent deliveries. If you've told us you'd like a box every month, we'll try and find the closest delivery date to that - bearing in mind bank Holidays, and the fact that we only deliver Tues-Fri each week.
Try to make a note of when boxes are expected. If you're going to be away, please let us know so that we don't make a delivery to an empty house!
payment
We'll take payment for box 1 with your order. Payment for subsequent boxes will only be taken when they leave us - using the payment details supplied. This means the cost of the subscription is spread out for you. The price includes delivery.
cancellation & variation
You can cancel your Culture service at any time. Just email us and it'll be done. Any box that has been dispatched needs to be paid for, but any and all future boxes will be cancelled and no more payments taken, at your request.
Should you want to vary your Culture subscription in some way, just email us.