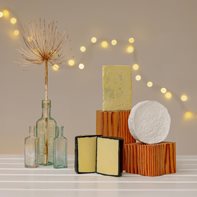 Christmas Three
tell me more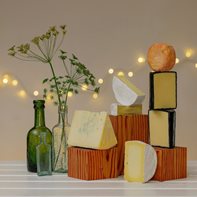 Christmas Five
tell me more
Christmas Four 2022
For these Christmas boxes we've used our knowledge and contacts to put together beautiful selections of artisan cheeses from 'off the beaten track': something delicious and just a little different this Christmas.
Your box will contain:
Ford Farm Cheddar, made in Dorset. It's a punchy black-waxed cheese which comes as a perfect 400g mini truckle.
Devon Blue - made near Totnes and a great favourite!
Cricket St Thomas Camembert from Somerset, a lovely example of the brie/camembert style.
Sharpham Rustic: a unique semi-soft cheese made with creamy Jersey milk which, again, is made near us in Devon.
The Christmas Four will contain 1.2-1.3kg cheese in total.