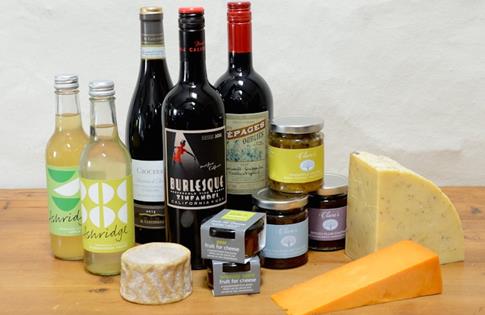 new cheese, new wine and more ...
new: celebration cakes
New onto the Cheese Shed's shelves are three celebration cakes for smaller numbers - say 10-15 people. We know that our customers often want to use the 'cheese cake' idea from something other than a wedding - parties, anniversaries, a leaving 'do', there are all sorts of events where a cheese cake can be a useful and fun thing to have. So if you're planning a Beano, a Wingding or a Shindig for some special occasion, where cheese will naturally be needed, look no further! read more »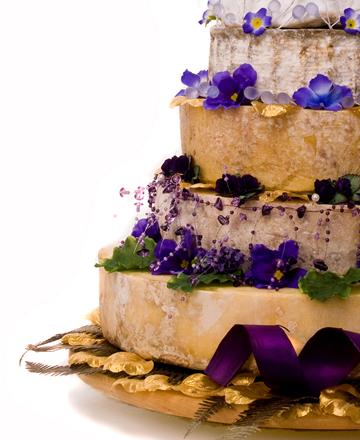 Dulverton

one of our larger off-the-peg cakes, Dulverton feeds 150
online cheese from The Cheese Shed
The Cheese Shed is the home of Westcountry artisan cheese online. Alongside around 100 wonderful cheeses from small makers you'll find cheese gift boxes and cheese wedding cakes. Whether you're a cheese fan or looking for cheese gifts, mail order cheese has never been so easy.