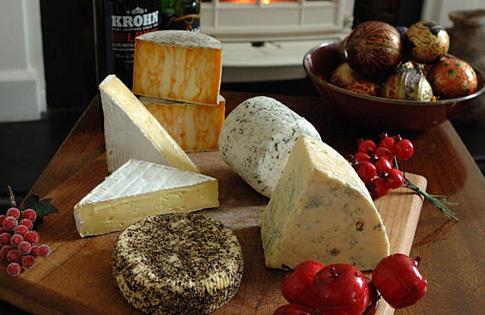 Our Prediction: Cheese for Christmas

our once-a-year Christmas boxes are available to order now - for delivery as late as 23 December
Is Cremet Unique?
'Unique' is a bold claim in the cheese world, where there are generally only so many ways to combine milk, salt and rennet ... but Sharpham's Cremet may just about deserve it. With their expertise in soft cheese (several decades of producing 'Sharpham' and 'Elmhirst') the pack has now been shuffled to produce a very distinctive cheese which has already won a Gold Medal from the British Cheese Awards ... read more »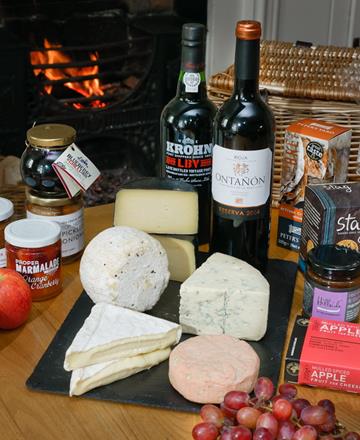 Christmas Hampers
cheese gifts from The Cheese Shed
The Cheese Shed is the home of Westcountry artisan cheese online. Alongside around 100 wonderful cheeses from small makers you'll find cheese gift boxes and cheese wedding cakes. Whether you're a cheese fan or looking for cheese gifts, mail order cheese has never been so easy.