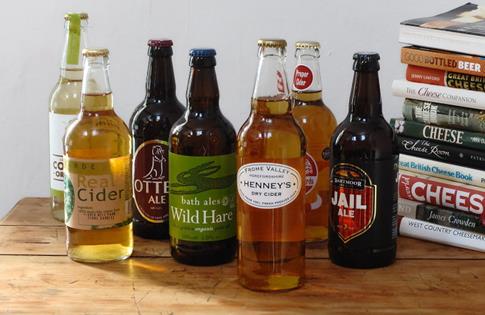 new beers, new ciders

we track down great craft beers & ciders to go with our off-the-beaten-track cheeses. Seven new ones just in!
Chalke Valley Cheese
Years ago there was a dairy called Cranborne Chase Cheese in Dorset. They made soft white brie-type cheeses (like Win Green), and washed rind cheeses (like Alderwood). I drove up one day and had a great time meeting the two talented cheese makers, Alison French and James McCall. Then suddenly, out of the blue, the dairy was closed and they were both out of a job. We were upset - and I don't suppose they were too happy. Here's what happened next ... read more »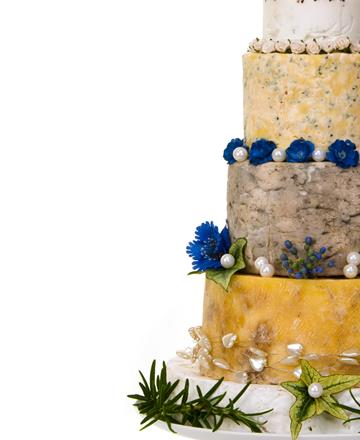 new: St Agnes

this great new cake to feed 40-50 is based around the classic cheddar+blue+brie combo
cheese gifts from The Cheese Shed
The Cheese Shed is the home of Westcountry artisan cheese online. Alongside around 100 wonderful cheeses from small makers you'll find cheese gift boxes and cheese wedding cakes. Whether you're a cheese fan or looking for cheese gifts, mail order cheese has never been so easy.