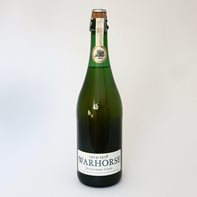 Warhorse
Sampford Courtenay's Warhorse cider is made to reflect how cider was made in Devon in 1914. The cider is not filtered through a machine, but racked twice before it finishes fermenting and is then bottled without pasteurizing. The last of the natural sugars slowly ferment in the bottle adding natural condition and a fine haze that soon settles to the bottom of the bottle leaving the cider clear.
A dry cider, Warhorse is made from Ellis Bitter apples a famous Devon variety grown extensively on our farm. It has softer tannins, a lighter body and a more acidic finish than cider made from bittersweet varieties like Dabinett
The name is a nod to local author Michael Morpurgo of War Horse fame, but in has an even more local connection as one of the farm's own horses was requisitioned during the '14-18 war.
Note: this is in a large, wine-sized bottle!
75cl, 6%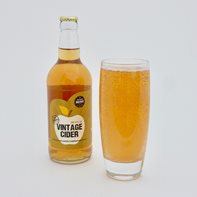 Organic Vintage Cider
tell me more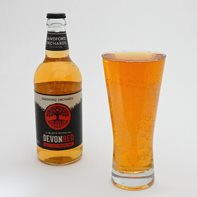 Sandford Orchards Devon Red
tell me more