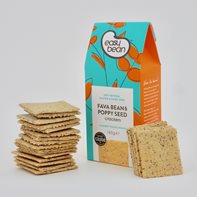 Fava Bean & Poppy Seed Gluten-Free Crackers
Easy Bean love pulses, one of nature's healthiest foods. This is from their new range of bean and seed crackers. This one is a light golden baked cracker, speckled with poppy seed, that flakes and has crunch. The flavour is savoury, earthy and with a hint of sweetness.
British-grown fava beans are used in these crackers. With protein at 26.5g per 100g, this is typically more than double the protein found in wholemeal flour.
Gluten free, 160g.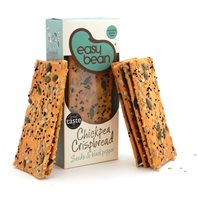 Easy Bean Gluten-Free Chickpea Crispbread
tell me more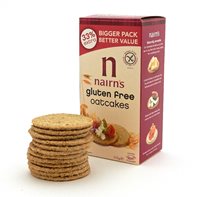 Nairn's Gluten-Free Oatcakes
tell me more