Parke
A soft, fresh cheese, Parke is made in South Devon specially for The Cheese Shed. Fresh cheeses like this are made very quickly - ready to eat in about a day - so they're always mild, very soft in texture and have no rind. Parke has been rolled in mixed herbs and also features a hint of garlic; the use of Jersey cow's milk makes it particularly creamy. See also its two sister cheeses: Pepperdon and Drogo. Each one weighs around 250g.
Unpasteurised, vegetarian.
NB: Parke is an estate just on the edge of Bovey Tracey, where The Cheese Shed is based. The big house at Parke is now the headquarters of the Dartmoor National Park.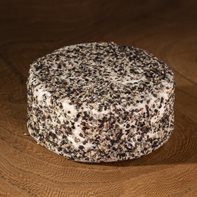 Pepperdon
tell me more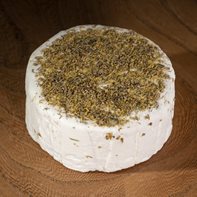 Drogo
tell me more