Happy Meadium Hamper Competiton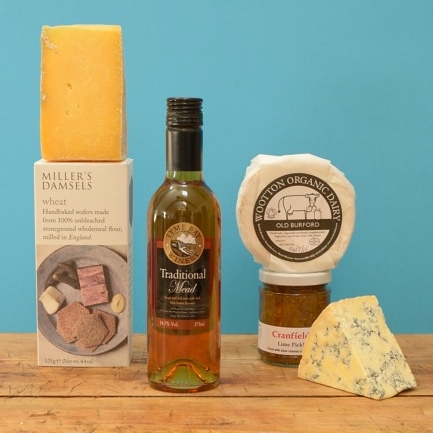 We've totally revitalised our hamper page by adding eleven (!) new collections of cheese and carefully chosen accompaniments. To celebrate, we're giving away one of these hampers, Happy Meadium, a box which is based around a very old type of wine that's enjoying an upsurge in popularity: Mead.
To enter, just answer this question:
Q: What is the special added ingredient which gives mead its flavour?
A clue can be found by looking for the Happy Meadium page, here.
Then email me with your answer, putting Happy Meadium in the subject line.
Competiton ends at midnight on Monday 13th April
Winner: Denise from Erdington in Birmingham.