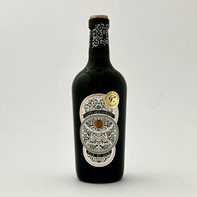 Lupo Meraviglia Due di Due
Notify me when this is back in stock
The peculiarity of this wine, obtained from a blend of Negroamaro and Malvasia Nera grapes, is down to its vinification method which involves the use of millstones during the fermentation process. These ancestral elements had been used in Apulia since the first wine-making experiences, and various archaeological findings attested their presence in the Salento area. They were made of stone and their characteristic shape (low, wide and completely open) allowed a better contact between the must and the skins with respect to the traditional winemaking methods, improving the dissolution of oxygen during the fermentation process.
Nowadays, the grapes are vinified inside the "modern" stainless steel millstones, whose shape and characteristics mirror the original ones. The wine obtained, with no oak refining, has a great structure, concentration and a very high persistence; the complete extraction of all the skins parts and the greater dissolution of oxygen during the fermentation process result in more mature tannins, which become less aggressive and more long-lasting.
'Due di Due' means 'two of two' - referring to the two indigenous Puglia grapes used in this wine.
Italy, 14%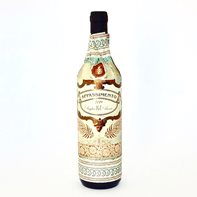 Appassimento
tell me more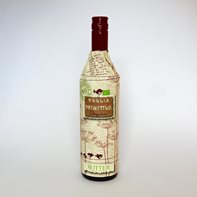 Puglia Primitivo
tell me more