Clare's Preserves Smoky Tomato Relish
This is a beautifully tangy relish based on tomatoes, onions and red peppers which gets its edge from a little bit of chilli and smoked paprika. Fantastic with cheddar!
Clare Gault set up Clare's Preserves in our home town of Bovey Tracey last year, and we're delighted to be adding some of her beautiful hand-made chutneys to our shelves.
200g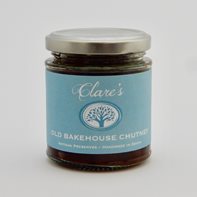 Clare's Preserves Old Bakehouse Chutney
tell me more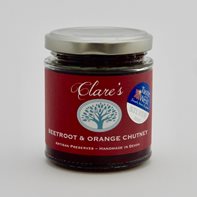 Clare's Preserves Beetroot & Orange Chutney
tell me more