Beano Celebration Cake
Beano. Noun, Brit. Informal. A celebratory party with plentiful food and drink. ORIGIN late C19: abbreviation of BEANFEAST.
---
Our Beano is a small but perfectly formed celebration cake to suit around 10-15. The base is a super-tasty Sheep Rustler - a nutty hard ewe's milk cheese made in Somerset, and on top of that is the fruity aromatic Merry Wyfe. Up on top sits a tiny, soft Rosary, in the version with garlic and parsley.
Around 1.3kg | Feeds 10-15 people | Vegetarian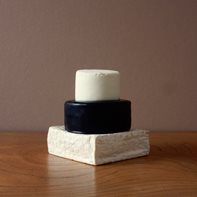 Shindig Celebration Cake
tell me more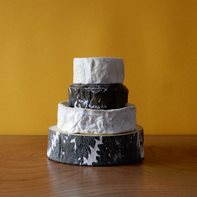 Wingding Celebration Cake
tell me more