cave-aged cheddar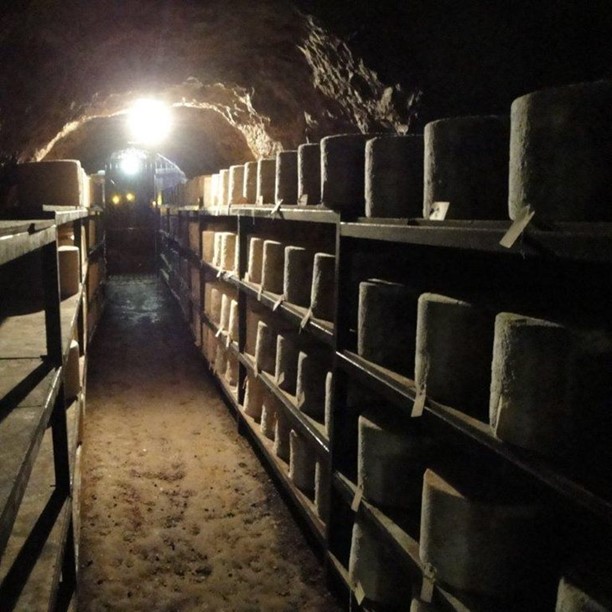 I first came across this a good few years ago at the British Cheese Festival, and remember thinking it was really good. But for some reason we never got around to stocking it. But here it is now, the cave-aged cheddar made by Dorset's Ford Farm. The unique thing here is that cheese is matured in Somerset's Wookey Hole. Maturing cheese in caves is nothing new in France - Roquefort has been matured in the caves of Combalou mountain for centuries - but Ford Farm's Mike Pullin was the first to do it here.
Mike is convinced that the cave environment has given his cheese a different dimension. The natural moulds grow faster in the high humidity of the cave and this has a mellowing effect.
Admitting that the precise contribution of Wookey Hole may be hard to pin down, he's so sure he's onto something that a new 'man-made' cave is being tried out back at Ford Farm. A welcome addition to the Westcountry cheddar scene, this is neither a 'modern' cheddar like Godminster, or a traditional one such as those made by Westcombe or Keens.
Since Mike's cheese was judged Supreme Champion at the Nantwich Cheese Show in 2011 sales have zoomed upwards. It may have some way to go before achieving the celebrity of cheeses like Roquefort or Kaltbach Le Gruyere, but the UK's first cave-matured cheddar is definitely on its way.