Spring '15: new hampers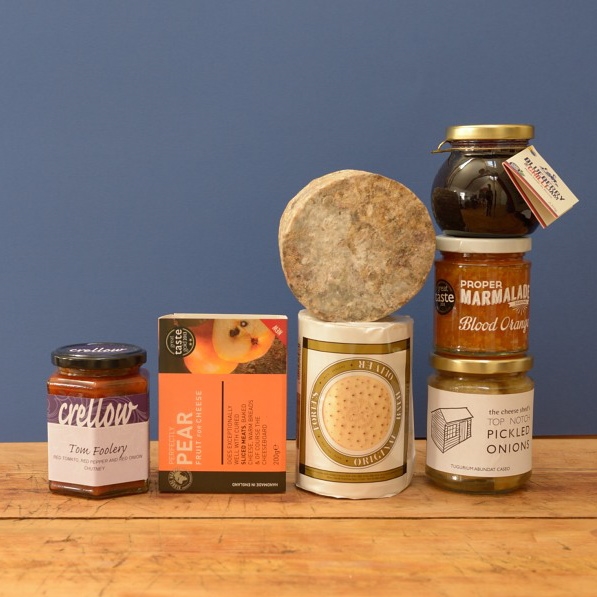 It's about a year since I introduced new hampers to the site, and so I had a lot of new ideas to work on, and recently there was a period of several weeks where the office floor was covered with a shifting constellation of bottles, packets and jars as I considered what wine, beer, preserves, crackers etc might work with what cheeses. But finally I got there.
Then there was photography to consider. For these shots I always work with photographer Paul Glendell, and we used an approach that produced good results last year, but this time with backgrounds in contrasting blues, browns and greys - something new for The Cheese Shed, was has tended towards white. The shoot was a fairly concentrated session, as ever, but I'm delighted with the Paul's work and the results, which you can see here.
All in all there are 11 new hampers (which to us means a collection of cheese-plus-accompaniments), and each has a theme. So The Mild Bunch is based around mellow cheeses; Happy Meadium celebrates mead, and the Burrow Hill Truffler is based around cider brandy. Other boxes are inspired by Spain, the very special cheeses of one Cornish dairy, and one offers you five different ways to think about eating cheddar!