finally! new cheese boxes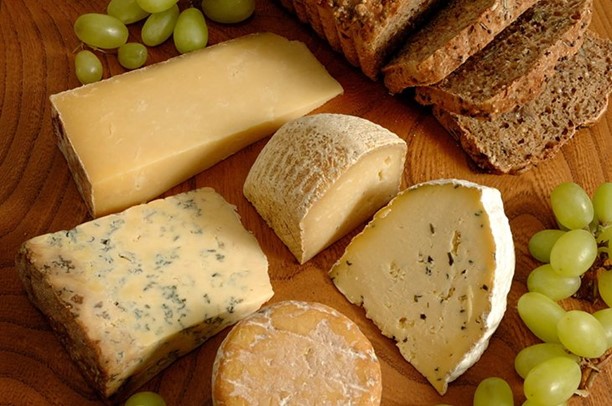 Many makers would argue that unpasteurised, or 'raw milk', cheeses have a special depth of flavour that others cannot match. Some Like It Raw is your chance to put that to the test. Millstone is simply one of the best ewes' milk cheeses I have ever tasted. Westcombe Cheddar is the real deal, as is our regional blue, Dorset Blue Vinney. The exquisite Katherine is a goats' cheese, rind-washed in cider brandy, and Sharpham Rustic completes the box.
We love smoked cheeses. The four sensational examples in the second new box, Smokin', start with the oak-smoked version of Quicke's famous cheddar. Set against that is Devon Smoake - from North Devon's Rachel Stephens - where the smoky flavour contrasts beautifully with an underlying sweetness. One that we've long championed is Smoked Woolsery, and this represents goats' milk in the box, which is completed by either Smoked Wedmore (pictured) or Smoked Pendragon, according to availability.
Westcountry Traditional features four cheeses with deep roots in our region, made by people who are determined to keep the traditions alive. Cheddar comes from the famous dairy of Jamie Montgomery, and our treasured blue is here in the form of Dorset Blue Vinney. Diana Smart is one of the most celebrated makers of Double Gloucester, and Duckett's Caerphilly (yes! I know ... but this has been made in Somerset for a very long time) completes the list.