Somerset Cider Brandy
Distilling apples in England was last recorded in 1678 ... but revived by the Somerset Cider Brandy Company in 1987.
The brandy is matured in small oak barrels in their bonded warehouse at Burrow Hill. The barrels are chosen for the qualities and flavours they impart while giving the wonderful golden colour to the brandy which mellows and grows richer with age. The art of distilling is the tradition of blending which has been passed down over the years, not just the apple varieties that go into the cider but the wooden casks and the qualities they give to the brandy.
Choose from two versions:
Five Year Old (50cl or 70cl sizes)
Eight Year Old 'Shipwreck' (50cl)*
Distilled in Burrow Hill, Somerset.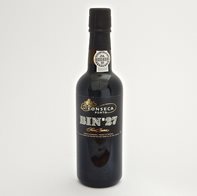 Fonseca Bin 27 Port
tell me more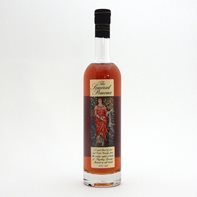 The Somerset Pomona
tell me more
The Somerset Cider Brandy Company
What they say:
"It has long been recognised that for growing apples for fermenting, England has three "vintage" areas where the soil conditions and climate are deemed best for growing cider apples, known as "terroir"; all of these areas are in Somerset. At Burrow Hill, Kingsbury Episcopi, we are right in the middle of one, the others being around Wedmore and Baltonsborough.
Apples are the starting point for both our cider and our Somerset Cider Brandy and at Burrow Hill, we believe it is vital to know their origins. All the apples we ferment come from Somerset, the majority from our own orchards but also from small local growers. We grow more than 40 varieties of vintage cider apples with names such as Brown Snout, Stoke Red, Harry Masters and the legendary Kingston Black.
The art of blending different types of fruit is key to the craft of cider making and distilling. At Burrow Hill, this is the responsibility of Tim Stoddart and Julian Temperley who between them have over 50 years experience of making cider.
Our policy of growing apples is to use the minimum of sprays possible, often not spraying at all.
We use no artificial nitrogen, which means we produce smaller and tastier apples than those grown in orchards for industrial cider and no insecticides in order to protect the local bee population. In fermenting and making cider we use traditional methods, fermenting juice in the autumn without first turning it into concentrate.
Our apples are mainly grown in our own orchards and all the apples we distil come from Somerset. The only exception is Kingston Black apple, we search the cider world for this variety. We grow standard rather than intensive bush orchards and traditional, old varieties that produce unreliable crops and are therefore unviable for industrial cider production but known for their unique qualities and superior tastes.
Somerset Cider Brandy is part of the Slow Food Movement, in our view this is more relevant to our artisan production than the current organic system, which did a grand job in the 80's but has not evolved to meet new challenges. Currently, 'organic' often means huge businesses supplying the supermarkets with goods flown from the other side of the planet at a vast carbon cost."