Quady Elysium Black Muscat
An aroma of roses accompanies dark fruit, cherry & strawberry, balanced with fruit acidity to finish clean.
In 1983, a nearby grower brought california wine-maker Andrew Quady some Black Muscat grapes that were previously destined for sacramental wine at a local church. When the church ceased operations, the grower was left with truckloads of ripe, unwanted Black Muscat. The grower heard through the grapevine that newcomer Quady had some success with Orange Muscat, so he knocked on Quady's door, and the rest is history.
The first time this was made, the winery began to smell of roses! In his amazement Quady held a naming contest and selected Elysium, "state of eternal bliss" in Greek, as a name for this exciting muscat wine, which works beautifully with both cheese and chocolate!
California, 15%. A 375ml half bottle.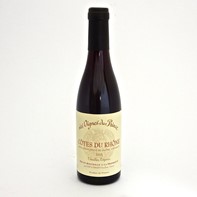 Les Vignes du Prince Cotes du Rhone (37.5cl)
tell me more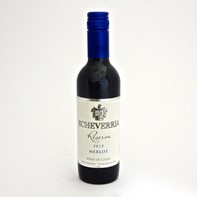 Echeverria Merlot Reserva (37.5cl)
tell me more