Grenville's Revenge
This naturally sweet cider is made using a traditional Devonshire method described by Robert Fraser in 1795. Freshly pressed apple juice is repeatedly racked from the lees to arrest fermentation, leaving behind some natural sweetness in the cider. No sweetener of any kind is added!
Sampford Courtenay cider is a family run cider farm in Devon using apples from the 14,000 trees that grow in their orchards at Solland Farm. They're particularly keen on sticking to really traditonal methods - ones that were described as long as 250 years ago.
They say: "All of the apple juice for our ciders is made from the apples grown here on the farm. "Home grown from blossom to bottle" is what our neck label says and it's not just an empty phrase. Our cider is hand made and crafted on our farm."
A 75cl bottle! 4% ABV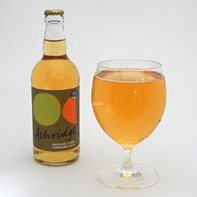 Ashridge Organic Cider
tell me more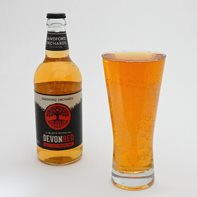 Devon Red
tell me more