Drogo
A soft, fresh cheese, Drogo is made in South Devon specially for The Cheese Shed. Fresh cheeses like this are made very quickly - ready to eat in about a day - so they're always mild, very soft in texture and have no rind.
This sort of cheese often features added flavouring in some form. Drogo is very unusual in using fennel pollen - along with a hint of garlic; the use of Jersey cow's milk makes it particularly creamy. We also have two closely related cheeses: Pepperdon and Parke. Each cheese weighs around 250g.
Unpasteurised, vegetarian.
NB: Drogo is named after Castle Drogo which is a few miles north of our home in Bovey Tracey. Designed by Lutyens and built in the 1920s, it's supposedly the last castle to have been built in the UK.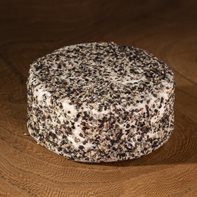 Pepperdon
tell me more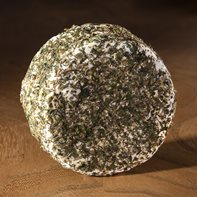 Parke
tell me more