Stag's Water Biscuits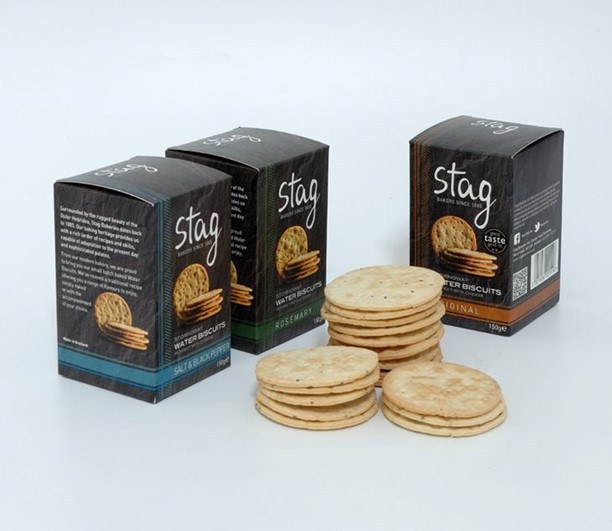 For his stag night Derek arranged a guided tour of the Tunnock's Caramel Wafer factory in Uddingston for himself, me and Magnus, the bride's brother, so I know him as a man of imagination and good taste. The Christmas biscuits only confirmed this!
It turns out that Stag's bakery has been around since 1885. They make traditional things like oatcakes, but they're innovative too, with a range of different flavourings being used including seaweed (!), which is used in some versions of both oatcakes and water biscuits.
We've gone for 3 flavours of water biscuits at the moment, and you can order these individually, or in our new sets of cheese accompaniments for weddings - the 'wedding bundles'.
And do take a look at this mixed box of smaller, cocktail-sized biscuits.